PROFESSIONAL BUILDER
TOTAL HOME DESIGN is a one-stop store for all your essential building and renovation needs. We offer services for new homes, extensions, home renovations, or bathroom and kitchen renovations. We select quality finishing and materials to build your next bedroom, fence, garage, kitchen and laundry room.
We ensure you are delivered with quality services to ensure you are connected to your home. Make your home smarter by IoT. IoT devices such as smart doors, smart security CCTV, smart video doorbell intercoms, mesh networks, and electric gates with automatic licence plate recognition cameras are bound to make your home safer and more comfortable to live in. Please contact our staff for more information on how to make your home smarter.
(Builder License no 236386C).
SYDNEY CUSTOM HOME BUILDER
TOTAL HOME DESIGN offers elegant and practical designs that perfectly fit your family, your land size, your location, and your budget.
Our selection runs from single storey to multiple storey homes with rooms for everything and everything that you want with your dream home. We specialise in your needs, such as Single storey homes, Double storey homes, Duplex, Dual Occupancy and Granny Flat.
We promise versatility and flexibility in what we do, ensuring that every space connects with the others to create a modern, timeless indoor-outdoor integration. Our primary commitment is to build a home that will make everyone in your family find ultimate comfort, protection, and happiness.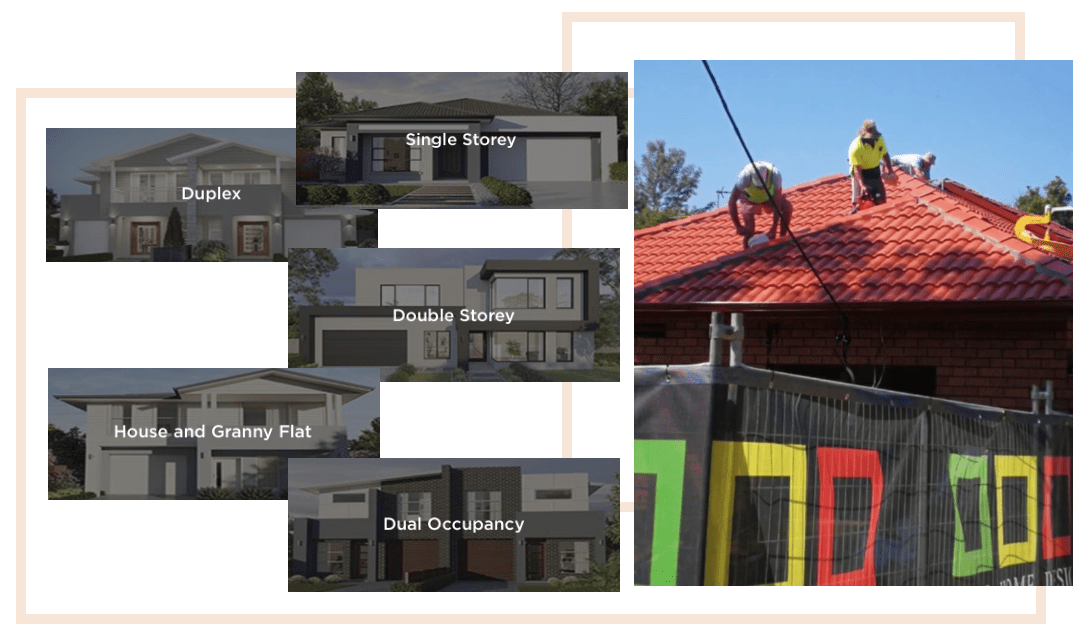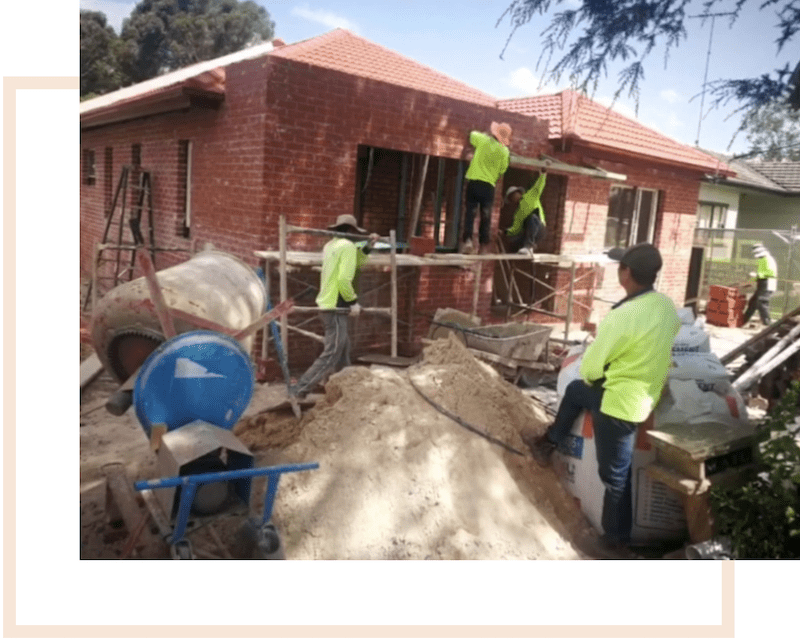 HOW WE HELP
We will assist you in developing preliminary plans, including site plans, elevation plans, soil testing, and hydraulic plans related to the stormwater management system for your new home.
We will formalise your plans, highlighting the most important features of your construction. We will provide you with all necessary warranties and documentation, such as
Warranty for electrical appliances.

Homeowner's Warranty.

Waterproofing Certificate.

Smoke Detector Certificate.

Interim/Final Occupancy Certificate.

Engineering Certificate.

BASIX Compliance Certificate.

Termite Warranty.

Glazing Certificates.
Smart House
Build your own smart house
Digital Mortise Door Locks
Digital Mortise Door Locks
Electric Gate with Automatic License Plate Recognition Camera
Electric Gate with Automatic License Plate Recognition Camera
Full-house Wi-Fi coverage
Full-house Wi-Fi coverage
BUILT-IN HIGH-SPEED NETWORK
Built-in Cat6 Ethernet port with GB speed
BUILD YOUR SMART HOUSE
We meticulously design, plan and professionally install smart houses, including digital mortise locks, electric gates with automatic license plate recognition cameras, security CCTV, Wi-Fi access points covering the entire house and video doorbell intercoms. GB speed Cat6 Ethernet ports are available in every room and corner.
DIGITAL DOOR LOCK – Automatic Locking | Anti-theft | Keyless, RFID tag or key access.

VIDEO DOORBELL INTERCOM – 1080p Clear Vision | Smartphone Access | Night Vision.

RELIABLE SECURITY CAMERA – High Definition | Clear Night Vision | Vandal-Resistant.

ELECTRIC GATE WITH AUTOMATIC LICENSE PLATE RECOGNITION CAMERA – Professional and reliable | Built-in ANPR engine | AI algorithm.

FULL-HOUSE WI-FI COVERAGE – Indoor or Outdoor Range ups to 122m.

BUILT-IN HIGH-SPEED NETWORK – Built-in Cat6 Ethernet port with GB speed.
Click here to download English Brochure
Click here to download Simplified Chinese Brochure
Click here to subscribe to our promotions and newsletters